A Good Start to the Season at Silverstone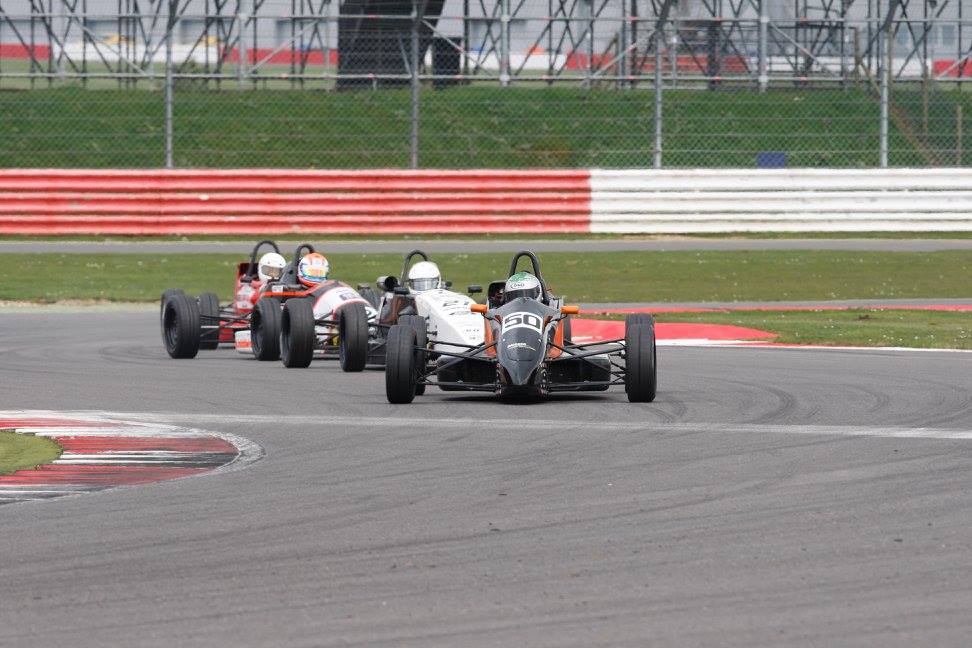 The car got better all weekend
It was the first round of the BRSCC Formula ford championship at Silverstone. With a 20 car field and some of the best formula ford drivers on the grid, it was going to be an interesting weekend.
It didn't get off to the best start with qualifying as Jay could only manage 10th on the grid for race one. This was down to engine problems causing a lack of power. With such a short amount of time between races it would prove too difficult to make many changes.
In race one Jay made a great start and raced hard to finish 7th. The car was handling great and even with the lack of power we were able to make up ground.
This then meant Jay would start 7th for race two. A few alterations to the car between races provided a marked improvement. Jay was fighting in a five car battle for 2nd all race long, but found it hard to overtake due to his lack of straight line speed. He was able to bring the car home 6th.
Jay
"The car got better all weekend and we were able to get within a few tenths off the fastest lap in race two, which, when you consider the engine problems we had, shows the car has a great set up and is handling well. We will now address the engine problem and hopefully be fighting for wins at the next round."